Michael Piggott*
'We are in debt to those responsible for these two journals', Honest History, 2 June 2019
Michael Piggott reviews the Australian Journal of Biography and History and the ANU Historical Journal II
If the appearance of new journal titles is any indication, the production of Australian history is in good health. In December last year, the Australian Journal of Biography and History appeared. It was produced by the Australian National University's Centre of Biography and published by ANU Press. Then, in May this year, a second new history journal was launched, this time from the ANU School of History. The ANU Historical Journal II is also peer-reviewed and also published by ANU Press. What would Oscar Wilde have said? Surely the very opposite of carelessness.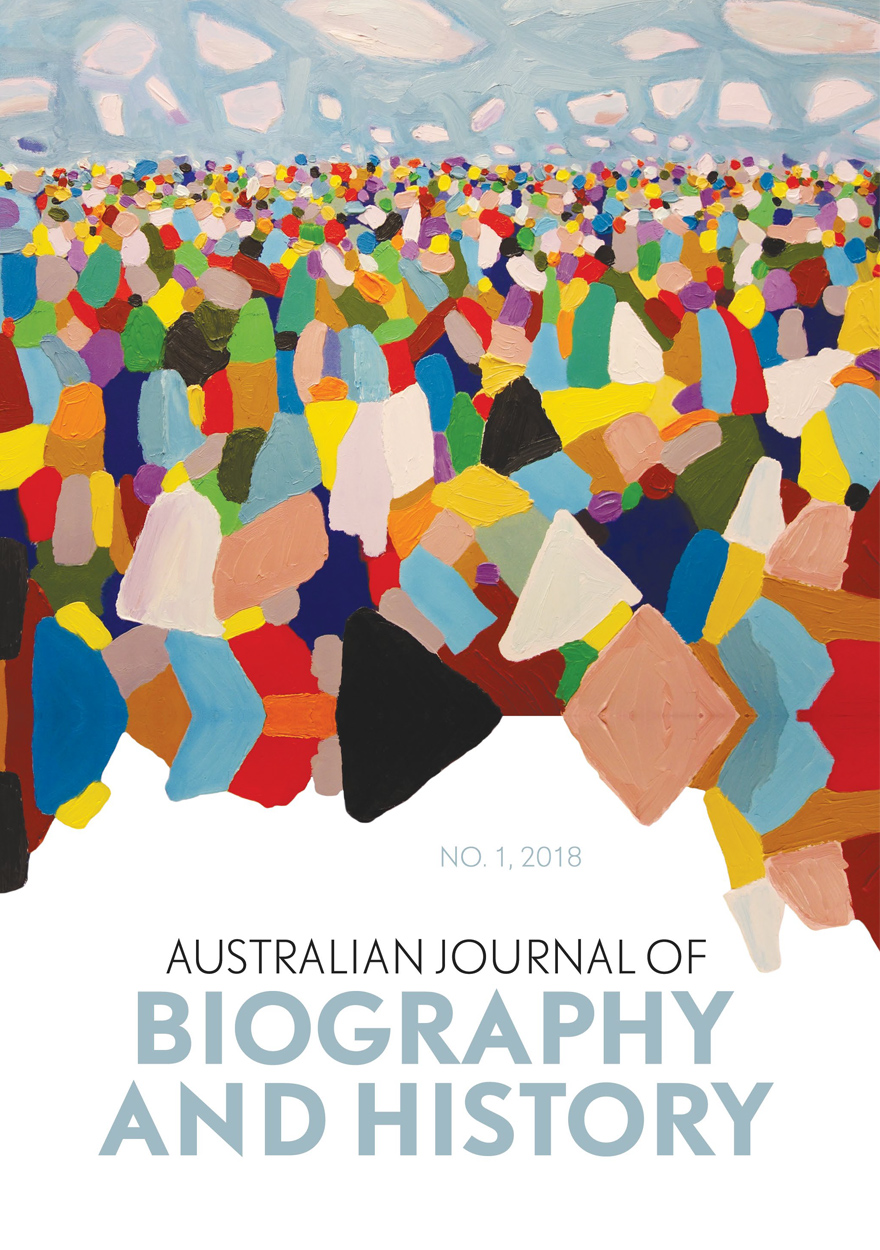 Yet it is all coincidental, it seems. The idea of a biography journal goes back to the 2007 ANU Gregory Review into the Australian Dictionary of Biography. The ADB managing editor and new journal editor Malcolm Allbrook outlined the prehistory in Biography Footnotes (pp. 16-17), where he noted the journal was a review recommendation, while his and ADB Director Melanie Nolan's broader treatment which opens the journal ('Australian historians and biography') just leaves it at being 'consistent with' the review's recommendations.
Regardless, there are certainly no links there to ANU Historical Journal II, which has more distant origins, specifically the ANU Historical Society's first historical journal, which appeared between 1964 and 1987. Early in 2017, as Journal II's first issue editors explain in their Acknowledgments, a new generation of graduate history students revived the idea and, with generous support from the ANU's School of History and the Colleges of Arts and Social Sciences and of Asia and the Pacific, the new version was launched.
Each journal's first issue is a little self-conscious – inevitably. The National Centre of Biography's title opens with a long and most informative reflection on the so-called biographical turn, scholarly infrastructure, varieties of life accounts, and, predictably, an exploration of undercurrents of Australianness. Biography's theoretical and related disciplinary underpinnings are all there, with Australian ego-histoire disproportionately popular.
Historical Journal II is similarly self-absorbed. The lead editor for the new series, Emily Gallagher, presents a thoroughly researched 'Editorial: A history' (pp. v-xii). Then follow seven mini-memoirs by editors of various first series numbers spanning 1964 to 1987, unfortunately though with only the occasional hint as to the reason it all ended in 1987. They are legitimate pieces of the history and manufacture (as Rob Pascoe put it all those years ago) of Australian history and, of course, also part of the ANU's story. Arguably, too, they are part biographies, for with different packaging they would potentially be at home in the neighbouring journal.
Looking at the first ANU history journal's supporters, editors, authors and reviewers, the analogies of incubator and gene pool seem apt. Much of modern scholarly Australian history's genesis locates here. As founding editor Ron Fraser said, 'The first series of the ANU Historical Journal (ANUHJ) emerged out of the confident culture of Manning Clark's History Department …' (p.  3), while the Canberra Times rated it no less than 'a breeding ground for some of Australia's most prolific and brilliant historians'.
Similarities aside, of the two journals the Australian Journal of Biography and History is clearly the more conventional and self-contained. There are eight scholarly articles, plus book reviews. Most of the former are biographically-based studies, most singly focussed, the remainder comprising a kind of prosopography (Karen Fox, 'Australian legal dynasties: The Stephens and the Streets') and a study of representation (Tiping Su, 'Chinese in the Australian Dictionary of Biography and in Australia'). I confess to merely skimming most of these pieces, while being very impressed after a careful reading of Tiping Su's on Chinese representation and Michele Horne's on 'Jungle stories from "Dok" Kostermans (1906-94), prisoner of war on the Burma-Thailand railway'.
The book reviews cover biographies published between 2015 and 2017 and vary markedly in length and quality. Ragbir Bathal's review of Peter Robertson's Radio Astronomer: John Bolton and a New Window on the Universe (NewSouth, 2017) is the shortest, and coincidentally the worst because it is almost entirely about Bolton, not Robertson's book. Why on earth do reviewers do that; why do editors indulge it? By contrast, most of the actual reviews have that meaty 'review article' flavour, not only addressing the author's intent and treatment but also raising ideas and issues of their own.
The first issue of ANU Historical Journal II also carries scholarly articles and book reviews, and much more besides. The opening set of mini histories I've already noted. There are also two excellent pieces based on 2017 lectures: Stuart Macintyre's Geoffrey Bolton Lecture and Frank Bongiorno's Inaugural Professorial Lecture.
Like its predecessor series, the journal's contents' wellsprings are ANU history students and academics though, of course, not exclusively, which will again influence its emphases and editorial interests. It would be a mistake to conclude these will be just a myriad of historical aspects of Australia's past. This issue's articles are certainly typical of the eclectic content of the first series, as is clear from the index conveniently reproduced (pp. 249-60) as a final nod to the predecessor. The first series' first number (1964) carried pieces on the Italian Communist Party in the 1920s and the Plague and the decline of Medieval Europe; the new series' first number (2019) includes a case study of multilingualism in twelfth-century Sicily and an analysis of cultural responses to the migration of the barn swallow in Europe.
The A
ustralian Journal of Biography and History may not be as catholic, if we go by its ties to the National Centre of Biography and the evidence of its first number. 'About the Journal' says it will publish articles 'on Australian historical biography', but as Allbrook and Nolan concede, Australian biographies 'cannot always be contained by the continent and its adjacent islands' (p. 11). Geography aside, they anticipate diversity from theory and methodology, genres of life writing family history and collective biography, and related studies of Indigenous history and women in Australian society.
My additional hope is that the alertness to sources present in almost every article of the first issue will deepen. Beyond the inevitable mentions of TROVE, digitisation and Manning Clark's anticipatory documenting, let us examine sources in their own right: unpublished 'life writing', such as diaries and blogs and all that puzzling auto-archiving behaviour, the compelling urge to witness and the often equally curious mute opposite.
With such diverse ranges of content, who will properly read these journals, carefully surveying each issue as a matter of course? Being online open access titles, the very idea of regular subscription has gone, individual essays becoming instant virtual offprints. One can purchase a print copy of Australian Journal of Biography and History for $35 and ANU Historical Journal II for $45, with despatch to a nearby Canberra suburb adding $14.15. Officeworks will print the downloaded PDF for just over $20, though, and any day now a drone will save us the cost and inconvenience of collecting the copy. I do not understand the ANU Press business model behind this, but one assumes it combines maintenance of prestige and goodwill and scholarly publication points for ANU students and academics. I do know that for both new titles we are truly in the ANU's and the editors' and sponsors' debt.
* Michael Piggott AM is an archivist with many years' experience. He has a chapter in The Honest History Book. He has written many book reviews and other pieces for Honest History; use our Search engine.