Prime Minister Morrison, launching AUKUS, mentioned John Curtin, Australia's wartime prime minister, who turned to the United States for help when things looked dark. The prime minister could have mentioned Harold Holt, John Gorton, John Howard, Julia Gillard, Malcolm Turnbull, and others, who all made pithy statements about our links with (and reliance on) Uncle Sam when the outlook was somewhat less gloomy. (The 80th anniversary of Curtin coming to power falls shortly, 7 October. Exactly two months after 7 October, Japan attacked Pearl Harbor.)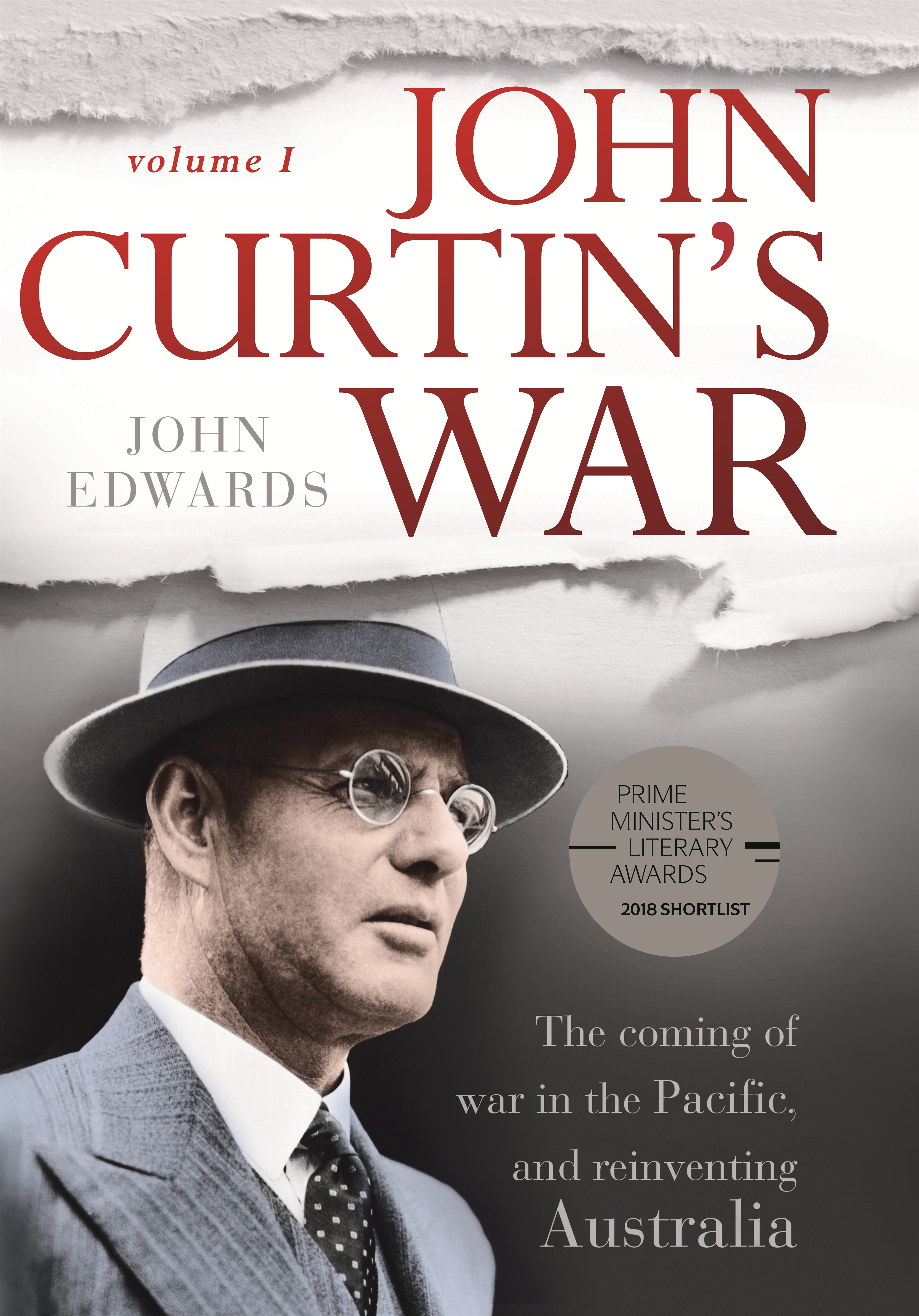 The long-lived and sturdy expression, 'brown-nosing', while it could have applied to the remarks of many of those prime ministers, did not get a run in Australian commentary on AUKUS. It should have. (If any readers saw it, please let us know.) It is defined as currying favour by acting very obsequiously.
In 2019, Honest History reviewed John Edwards' two volume biography of Curtin. Edwards' work is worth a read at this time as we try to work out when prudence under pressure slops over into brown-nosing. And what are the characteristics of workable government with a leaning towards independent action, as far as the circumstances allow.
The notable take-away from Edwards is the extent to which prime ministers, especially in times of crisis, rely on strong and competent fellow ministers and public servants. Curtin had Chifley, Dedman, Drakeford, and Evatt in the Parliament, and Coombs, Owen Dixon, Don Rodgers, Shedden, Roland Wilson and others outside it, all working more or less in the same direction. (On the political side, leave out Calwell and Ward, both trouble, but do not neglect Menzies, in opposition but not just a spoiler.)
Morrison, by contrast, has Peter Dutton, Josh Frydenberg, Barnaby Joyce, and Marise Payne, leading a weak Cabinet, and a public service which has to fight to be heard against noise from ministerial staffers and external urgers. Enough said? (On these latter points, read John Menadue and James Walter.)
As to what the AUKUS announcement means beyond the submarines – and it certainly means more than buying a different sort of floating fortress – Canberra writer, Nicholas Stuart in Inside Story, made a good stab:
The only way to make any sense of the move is to understand it as, quite possibly, the most significant strategic decision Canberra has made since the second world war, wedding the country decisively to a US/UK alliance and catapulting Australia into the ranks of potentially nuclear-armed states.
That clause about decisively wedding sounds rather like it might include a bit of brown-nosing. The other clause about potential nuclear arming is more alarming. As someone else said, nuclear arming might just mean we are painting a large target on our backs. John Curtin might have understood that. He might have had some advice about the limits of brown-nosing, too.
27 September 2021 updated